We service 25 countries and provide CITES permits and all necessary documents. We sell wholesale only. Prices will be determined by the amount ordered, species ordered, and freight to their destinations.
FOB or C&F NEW ORLEANS
All turtles sold are for research, export of scientific purposes
ALL TURTLES ARE FARM RAISED, CAPTIVE BRED
Minimum Quantity 500
Web site design by Ernie McCormick
STRATCOM, INC
Welcome to our site. You are visitor number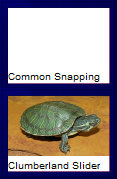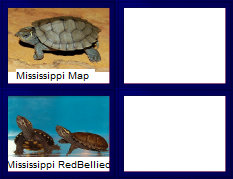 Click a picture below to learn more about that turtle species.
Common Musk
4" Red Ear turtles (trachemys scripta egans)
are now available. Minium order of 30.